Looking For a Hot Desk? Here's How to Find One Anywhere
Hotdesking is a great way to find a place to sit down and get some work done if you are a remote worker. From people working from home to digital nomads travelling the globe, hotdesks can provide a very useful – and affordable – service.
But how can you find one near to where you are working?
Find a Hotdesk Online
There are a number of websites where you can find hotdesks in your area throughout the UK. Two of the biggest sites are Hotdesk UK and Office Genie, which both provide hotdesk options in numerous locations throughout the UK.
There are also companies based in certain locations that offer their office space for hotdesking purposes. A quick search on Google can help you out here: just type the phrase "hot desk" and your chosen town or city.
There are also hotdesking opportunities to be found on websites like Craigslist and Gumtree. Check the business sections regularly and you may find that numerous companies offer their office space for renting by the hour or day.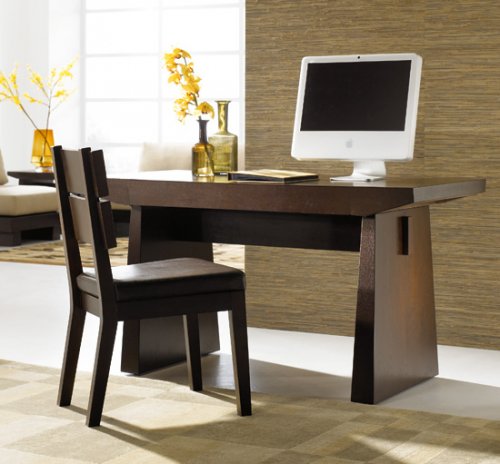 Keep Your Eyes Open
As well as using the internet, it is also a good idea to keep an eye open for opportunities in your local area, or areas that you pass through regularly if you work on the go. Some offices providing hotdesking facilities may simply advertise outside their building or in local newspapers that you won't find online.
Ask Around
If you know other people who work remotely, ask them if they know of any good hotdesking opportunities. They may have worked in places that you would never have found without a recommendation.
Use your LinkedIn network or other social networks to ask people for advice on hotdesking opportunities. People who work remotely are often active on social media sites so you may find that this is a good way to find opportunities as well as make new contacts.
Find Hotdesks Abroad
If you are a digital nomad living and working abroad, you can use a variety of the above ideas to find opportunities. Hotdesking has not caught on everywhere yet, so your options may be limited in some locations. However, if opportunities exist then asking around and looking in the classified sections of local papers is a good place to start.
Benefits of Hotdesking for Remote Workers
Some of the reasons why hotdesking can be very useful for remote workers include:
You get to work in an office environment

You can socialise with other people and form useful contacts

You may get to use high-quality equipment like high-speed internet and computers

You may be able to take advantage of secretarial support

If you need to arrange meetings with clients then it can provide you with a professional setting
Try Hotdesking for Yourself
If you like the idea of working in an office environment, or you are regularly on the road and would like to build a network of offices where you can work in greater comfort, hotdesking could be a great option. Look out for opportunities online and elsewhere to find a suitable hotdesk, and enjoy the benefits of working in an office for a change.
About The Author:
Phil Byrne is a web marketeer originally from the UK. He left his home country in 2010 and has now lived in six different countries to date. Thanks to the wonders of remote working, he's been able to do this whilst thoroughly maintaining, and even enhancing, his professional life. Phil authors a blog dedicated to helping everyone create a more location independent worklife at www.liveworkabroad.com. His first Ebook entitled 'Head In The Clouds: The Location Independent Office' is available on Amazon Kindle.